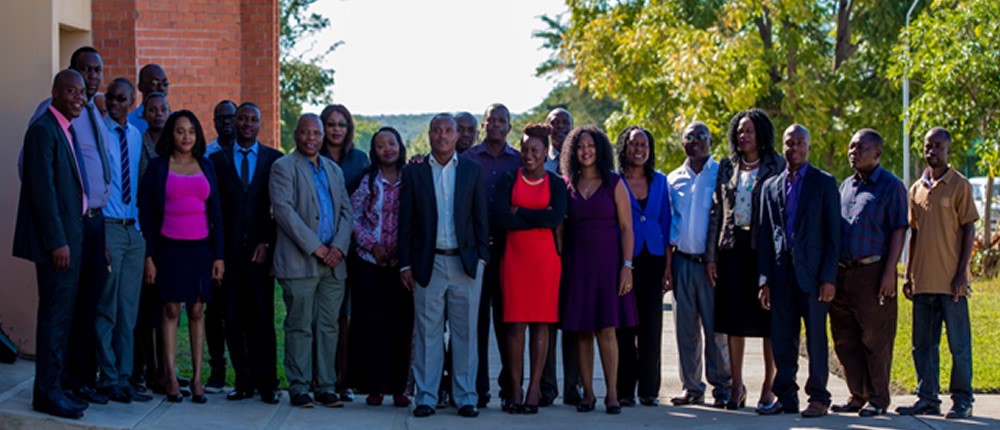 The School of Business was established in 1978 in response to the findings of a research undertaken by a group of experts in the early 1970s. The research team consisted of representatives of the Government of the Republic of Zambia (GRZ), the International Labour Organisation (ILO), and the United Nations Development Programme (UNDP). The findings of the report were that over 2000 managerial and supervisory positions in Parastatal companies, public institutions and private firms were at the time, filled by people who were either partially qualified or not qualified at all. In other words, Zambia did not have a pool of specialists in Business Management and Accountancy. Consequently, performance of many companies and public institutions was not satisfactory.
The aim of the School is, therefore, to continuously deliver degree programmes of high quality at both undergraduate and postgraduate levels. The driving objective is to deliver courses that are conceptually very challenging, with a strong analytical base and practical relevance to the needs of the industry and the service sector.
There are over 2000 students enrolled in the School of Business undergraduate degree programmes. These are the Bachelor of Science in Banking and Finance, Bachelor of Accountancy, Bachelor of Business Administration, Bachelor of Science in Production and Operations Management, Bachelor of Science in Economics, Bachelor of Science in Purchasing and Supply, Bachelor of Science in Public Procurement, Bachelor of Science in Marketing and most recently introduced Bachelor of Science in Business and Project Management, Bachelor of Arts in Human Resource Management and Bachelor of Science in Transport and Logistics.
Further, in 1995 the School launched a Master of Business Administration (MBA) Degree programme, details of which are contained in the MBA Handbook. Later two other programmes at Master's Degree level were launched in 2008 and 2009 respectively, these are the Master of Business Administration – Finance and the Master of Arts in Human Resource Management. Recently another master's degree programme was launched, the Master of Science in Accounting and Finance.

The School endeavours to redress the absence of a pool of specialists in Business and Management related fields and has made tremendous progress in providing qualified human resource for both the private and public sectors within Zambia and beyond. Currently, there is a large pool of alumni managing various organisations in different capacities within Zambia and abroad. The School also provides consultancy services to Industry in major functional areas of Accounting, Finance, Marketing, Human Resource Management, Operations and Supply Chain Management and General Management. It also provides various Research and Consultancy services to private and public, profit and non-profit organizations in Zambia and beyond. The School has experts in all fields of business and the experts are grouped into teams that handle specific areas of consultancy as follows: