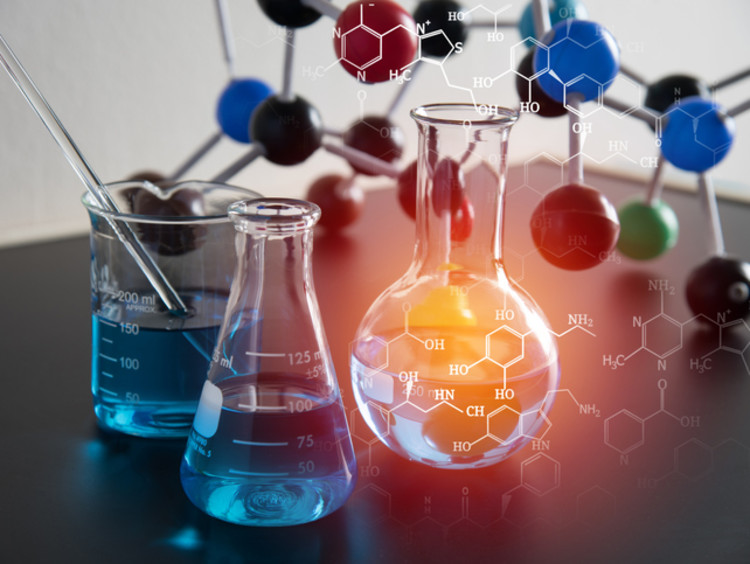 About the department (history)
Chemistry is perhaps a unique science as it creates new substances, pharmaceuticals, and materials at the molecular level. These substances have profound impact on our world and societies. Chemistry occupies a central place in sciences. In fact, it plays a significant role in the economy of any nation. It, therefore, becomes inevitable to have the availability of a critical mass of human resource in chemistry.
Recognising the dynamic nature of chemical sciences, its central role in advancement of science and national economy, Chemistry Department was established in 2012. The Department owes its development to prior initiatives in other departments such as Academic and Industrial Science Department, Chemical engineering Department ( both in then School of Technology), and Physical Sciences Department(SMNS). The foundational chemistry courses, including B. Sc. Chemistry Education, were developed and previously offered from these departments.
Chemistry Department offers a wide range of programmes which include a four years B. Sc. Chemistry and two years M. Sc. Chemistry programs. The M. Sc. chemistry program includes specializations in Analytical chemistry, Inorganic Chemistry, Organic Chemistry and Physical Chemistry. We also offer Doctoral programmes in chemistry. The developing of M. Sc. in Biochemistry is almost complete. In addition, the department offers professional development courses such as statistics for analytical chemists, application of analytical chemistry in forensic science, etc.
The Chemistry department envisions to be a recognised centre of excellence. It is our firm belief that it is achievable through attracting quality students, maintaining sustained excellence in teaching and research leading to quality products and publications. In this vein, we are also fully cognisant of some obvious challenges regarding infrastructure, laboratory equipments and instruments, and recruiting and retaining technical experts. Some of the facilities, in terms of instruments we have include Scanning Electron Microscope, Atomic Absorption Spectrometer, Gas chromatograph, UV/VIS spectrometer. Those earning our degrees shall have brilliant career opportunities in the chemical manufacturing and process industry, drug and pharmaceutical industry, analytical services in almost all the sectors of economy, agro-chemical industry, food industry, etc.
We warmly welcome you to the Chemistry Department at the riverside campus of the Copperbelt University.
Vision and Mission
To become a recognized center of excellence committed to the advancement of scientific knowledge and innovations and the exemplary teaching/learning of Chemical sciences.
The department pursues the following goals:
To establish a rigorous chemical sciences teaching and research program that contributes to meeting national and regional needs for human resources in the field of chemical sciences.
To popularise and establish a strong foundation in chemical sciences starting early in the life and education of nationals.
The department achieves these goals by dedicating its staff and students toward the following mandates:
Provide rigorous foundational courses in chemistry for those students who opt to specialize in Engineering, Natural and Built Environments, and in Technology professions in other schools in the University.
Provide opportunities for advanced theoretical and practical learning leading to under- and post-graduate degrees in chemical sciences for those interested in careers deriving in these fields.
Conduct research to advance knowledge and its application and to advance teaching and learning of chemical sciences at all levels of education.
Publish and disseminate research results, knowledge, and innovations to society.
Programmes
Undergraduate Programmes
Post Graduate Programmes
Specialization
Career Opportunities
The main employers of graduates are in the chemical and related industries, such as: agrochemicals, metallurgical, petrochemicals, pharmaceuticals, plastics and polymers and toiletries.
However, there are brilliant opportunities with employers in many different sectors, including the food and drink industry, utilities and research, health and medical organizations, government, and scientific research organizations and agencies.
Expected outcome
Courses
Course content: topics or overview
Careers /opportunities
Analytical Facilities
The department has access to facilities to offer an efficient and responsive solution to many of your analytical requirements.
We aim to provide a first class analytical service and offer unprecedented knowledge to assist with complex or simple technical issues.
It would be worthwhile to mention some of the specimen analytical services we can provide as stipulated below.